AGRICULTURE DRONE OF INDONESIA
Recently we are presented by drone technology that can attract young people, namely drone sprayer (drone spraying) the advantages of this drone is that this drone can be used to spray a lot of land with fertilizer which is then in accordance with the concept of biodiversity. sewonials, because our location is in sewon, so it's still sewon millenials that can only feel the thrill of being a drone pilot guys !! but not closed will develop into slemanials even local millenials to foreign countries. Aminn!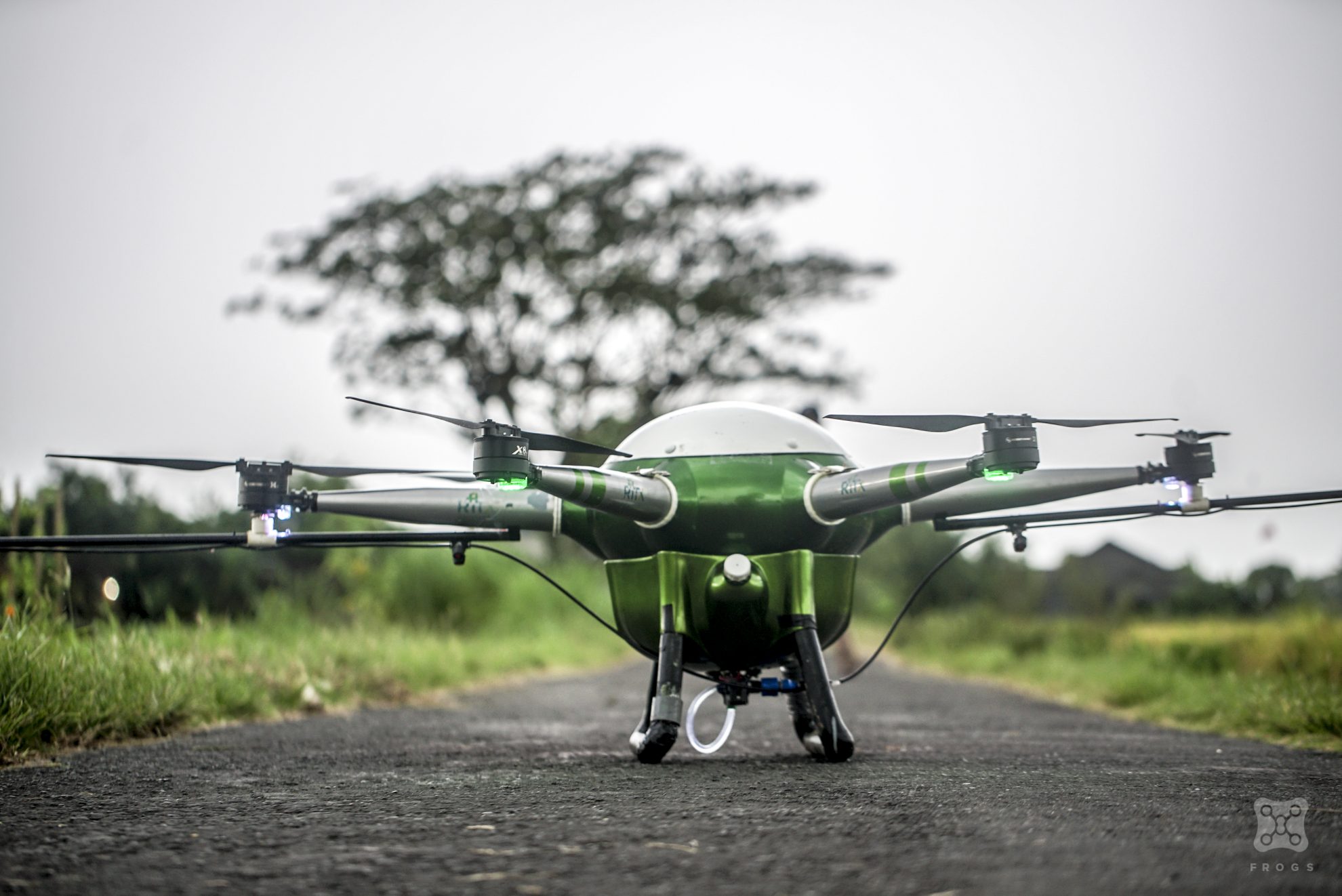 The following is a Drone sprayer 20L V3, this Drone is available in black, the frequency controller is around 2.4 Ghz, batrai capacity 22,000mAh, equipped with 3 ultrasonic sensors range finderm software used is Mission Planner, this drone can be used as a spraying with a distance of 3 hectare / hour. With a spraying speed of 2-6 m / s. Besides, this drone is also automatic and the control system uses autopilot, fly by wire and manual. This drone is equipped with Industrial Brushless Motor Chemical Proof type motor. Recently, we from the FrogsID team also conducted a hover test or flight test for the drone sprayer.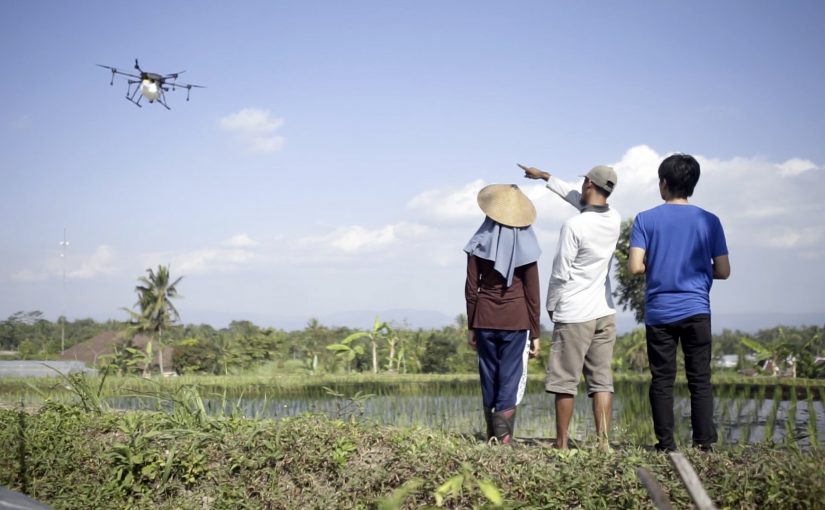 This time, examine the three items that were issued semi autonomous, autonomous, and the sprayer test. First, the team conducted a semi-autonomous testing system. Tests are carried out to find out how to run the takeoff and landing system from the drone and to find out the weakness of the drone when flying. Continuing with the second test, the team conducted an autonomous system test. In this system, the drone will be controlled from the earth station. The ground station has several equipment to monitor drone movements. Testing to learn how to take off and land also challenges drones when flying automatically. Last is the sprayer test. In this test, the team applied paint to the liquid that was used then sprayed by this drone sprayer, gave color to the liquid that was supported so that the fall of the air from the spray was easier to monitor. These tests were carried out to facilitate and increase the area of ​​the area that was able to be reached by the drone sprayer. The FrogsID team also conducted this experiment by giving maximum load in the paddy fields. However, this maximum load gave a significant priority to the team. Frogs will try to talk again with different weights and expect more optimal results as before. The following video footage, guys! hopefully not just sewonials who can enjoy the thrill of agricultural drones, but also millennials around the world !!
marketing info contact:
website : frogs.id